GOAL Jersey Day sees communities across Ireland coming together and wearing their favourite jerseys to support GOAL's work with vulnerable communities.
Read more about it @ https://www.goalglobal.org/jersey-day/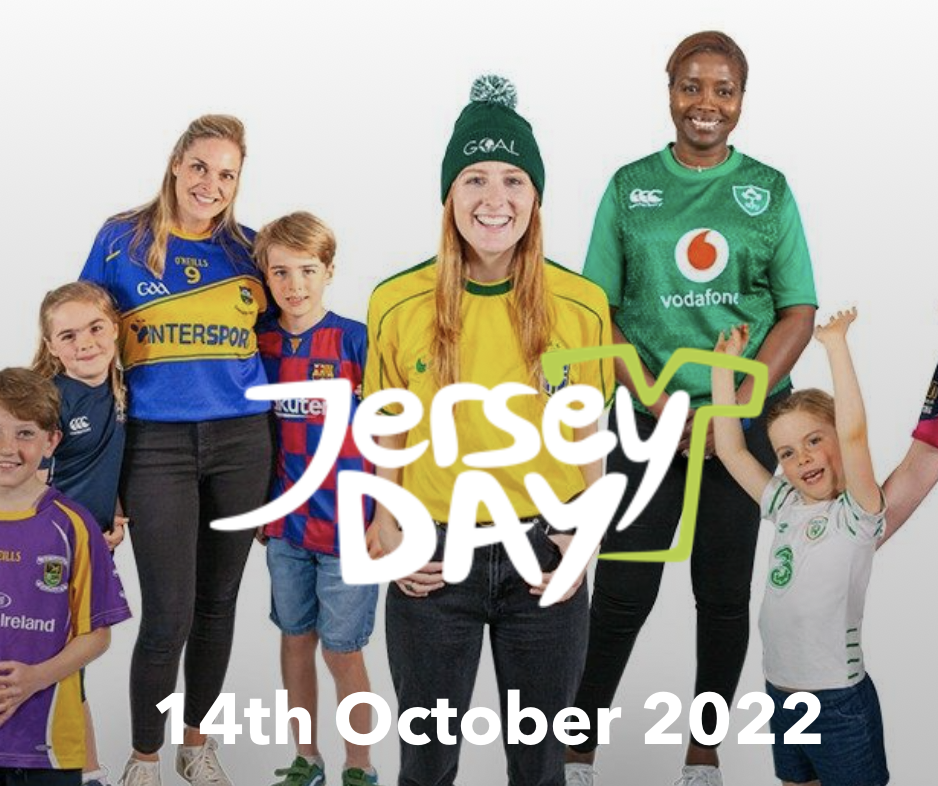 We took part in Jersey Day on 14th October 2022. Have a look at our colourful photos from the day!
Our school were delighted to have raised €795 for GOAL this year. Well done everyone!