21st March 2022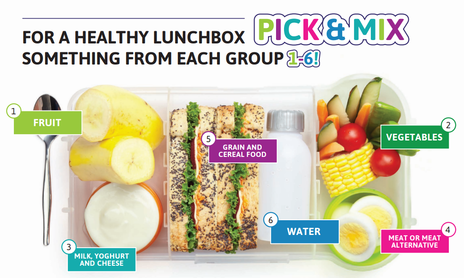 Dear Parents,
In St. Patrick's we aim to develop positive attitudes and habits in relation to healthy eating. Our Health Promoting School Team (HPS) is made up of teachers, parents and pupils and one of our tasks is to promote healthy eating habits within the school.
Recently we have noticed that some children are bringing in snacks with a high sugar or fat content regularly. We would like to take this opportunity to work with pupils to enable them to make healthier choices. The focus will be on positive reinforcement.
Over the next three weeks the HPS team will visit each class to share our message about healthy lunches.
We will invite each class to get involved in fun activities to encourage pupils to eat more fruit and vegetables in school.
Each class will learn about healthy eating and making healthier choices.
We will remind classes that there should be no sweet treats, buns or biscuits in your lunchboxes on Monday-Thursday. A small treat (a small bar, bun or 2 biscuits) is allowed on a Friday.
There is further information on our school website at https://stpatsbray.ie/healthy-eating/ including a copy of the Healthy Eating Policy, and fantastic lunch and snack ideas compiled by our parent reps, Janet McNab and Ciara Brady. The girls on the HPS team have also suggested involving your children in buying, preparing and packing their school lunches as much as possible.
We look forward to seeing an increase in healthy food in lunchboxes!
Thank you for your support,
The HPS Team