Mary Ward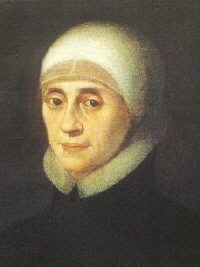 The Loreto order was founded by an English woman called Mary Ward, who lived in York from 1585 to 1645. She set up the Institute of the Blessed Virgin Mary (I.B.V.M.) in the Bar Convent in York in 1609. It pioneered a new type of religious life for women and set up Catholic schools for girls. The eighteenth century saw the spread and development of the Institute on the continent and in England.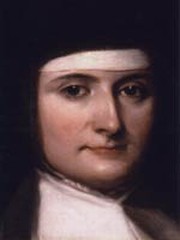 Loreto in Ireland


The Institute of the Blessed Virgin Mary was introduced into Ireland by Frances Teresa Ball from Dublin, who, having completed her novitiate in the Bar Convent, York, returned to Dublin in 1821 to establish the first house of the Irish branch in Rathfarnham. She called it Loreto. All subsequent foundations made from Rathfarnham are still known as Loreto. The Loreto sisters came to Bray in 1850 and have been educating the children of the town ever since. St. Patrick's is one of 29 Loreto schools involved in primary and post primary education in Ireland today.
Loreto Rathfarnham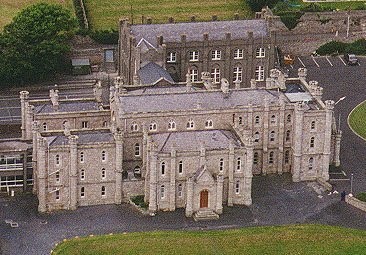 Loreto around the world

There are children being taught in Loreto schools on every continent around the world. Schools and missions have been established in Australia, South Africa, Kenya, India, England, Italy, Spain, Germany, USA, Canada, Peru, Mauritius, Morocco, Tanzania, Uganda, Thailand and Vietnam. In many of these countries, the Loreto sisters are working with some of the most vulnerable and needy children imaginable.
In 2003, each province around the world was invited to establish a new mission overseas. The Irish province has since begun a new foundation in Rumbek in Sudan in an area where up until now, only boys were formally educated. Sr. Orla Tracey from Bray was with the group that travelled. Their new school building was opened to its first students in 2008 and two of the girls travelled from Sudan to Ireland to mark the 400 anniversary of the founding of the first Loreto school.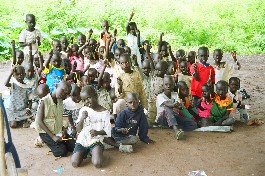 Photos of the new Loreto school in Rumbek, while it was being built.

The children pose with their pencils.

Some of the children sitting outside doing their work.