Big Travel Challenge 🚶‍♀️🚲 🛴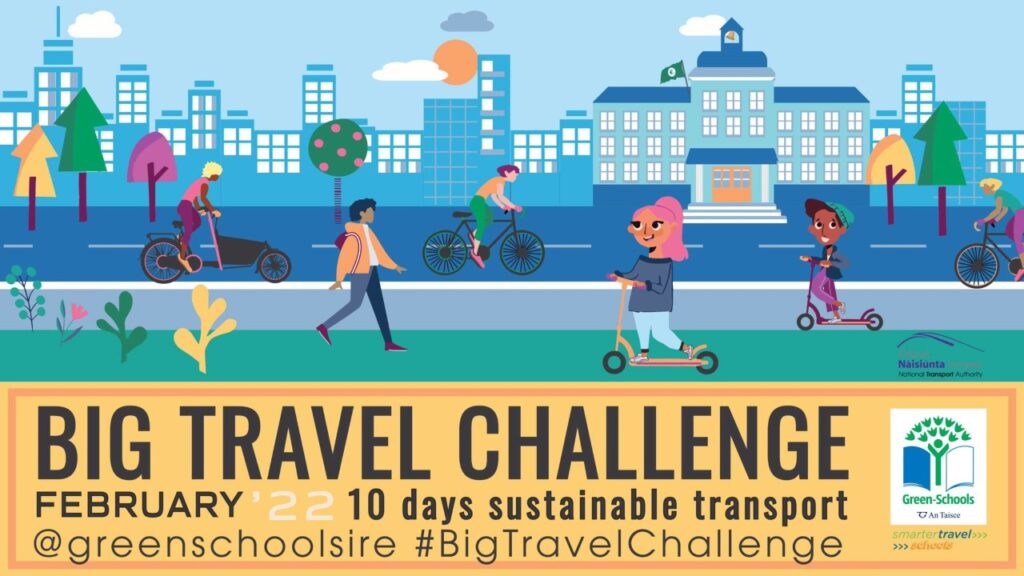 The Health Promoting Schools committee and Green-Schools Team are launching the Big Travel Challenge 2022 on Monday 7th February. We'll be asking the school community to focus on a greener mode of active travel to school like walking, and try to get as many people using that mode as possible over a period of 10 school days. We'll be collecting the data and hope to see more people walking all or part of the way to school!
Have a look at how some of us have been travelling to school this week. There's even a 'Walking School Bus'!