Credit Union Competition Success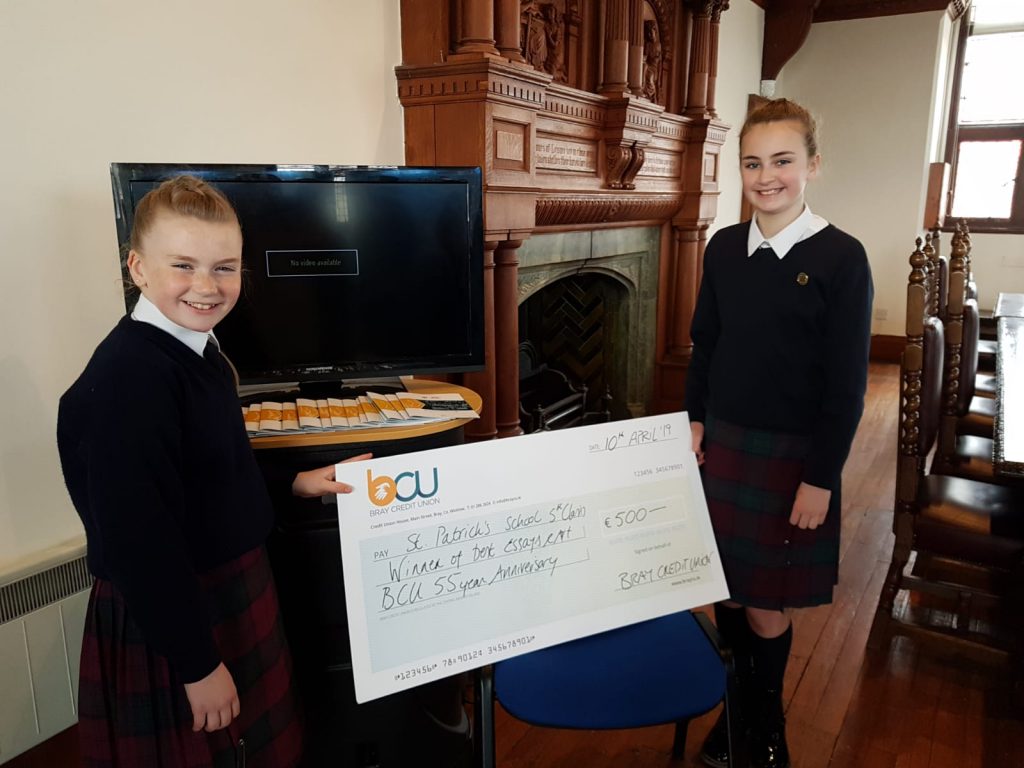 In April 2019, Ms. Catterson's 5th Class entered a creative writing competition that Bray Credit Union were hosting. We had to write about what banking in Bray Credit Union might look like in 2070. Some of our ideas included robots at the counters, holographs and flying objects! A few days later Ms Catterson got a call to say that our class won! We won first place and the prize was €500 for our school, we were all so excited.
The following week on April 10th, we had to go to Bray Town Hall to collect our prize. The Town Hall was filled with information and photographs all about the Credit Union. Rachel saw a picture of her Grandad – he was one of the founding members. We got to look at the exhibition and then we were presented with our prize. It was a very big cheque! There was a professional photographer there who took lots of pictures of us.
To celebrate we used some of the winnings to have a pizza party. We are so grateful to Ms. Catterson and Maria for all their help. We had so much fun!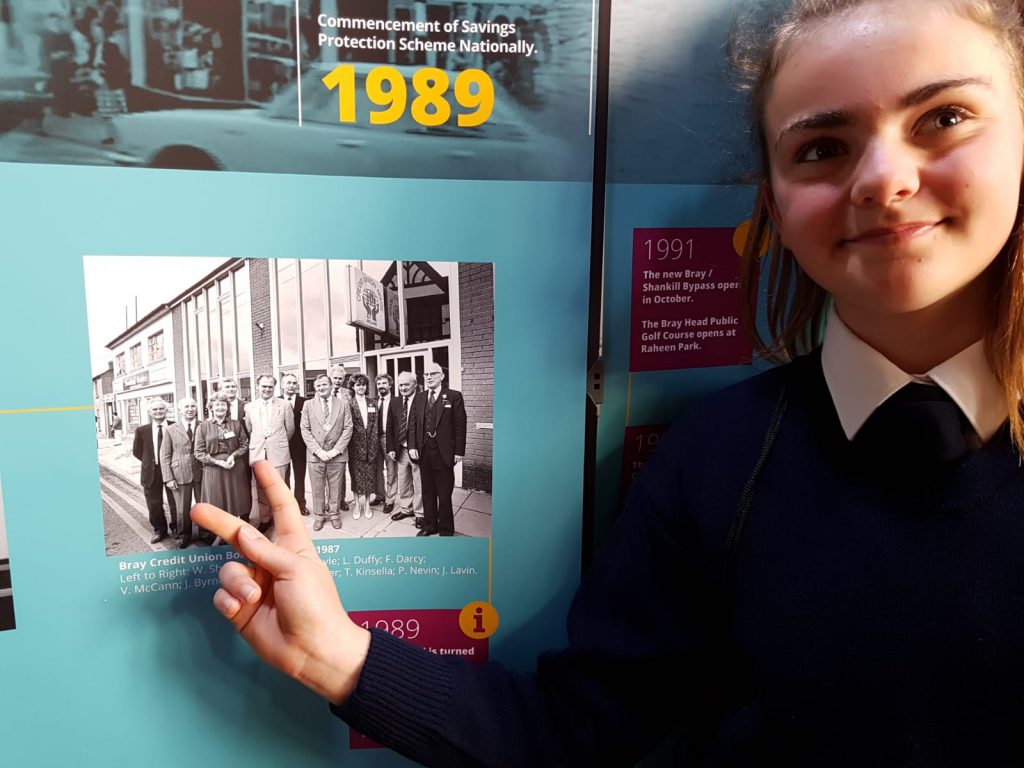 By: Jorja Farrell, Ava Moran and Jennifer Mathew