Junior Infants Sports Day 2012
 Junior Infants had lots of fun showing off their sporting skills to their parents with team races on Sports Day.
Wicklow Sports 2012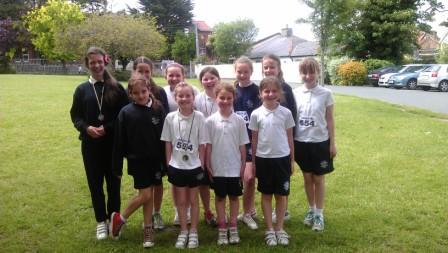 Wicklow Sports Day 2012
On Wednesday the 6th of June, eleven girls from 2nd to 6th Class represented       St. Patrick's Loreto Bray at Charlesland Recreation Park for the Wicklow Sports. The weather was typical of an Irish summer; bright and sunny in the morning but as the finals began it started to rain heavily. Mr O'Doherty saved the day with his big blue and yellow umbrella! The ground got very muddy and slippery and we ended up coming home soaked and mucky!
The girls who travelled on the day were Aoife Temple, Kate Priestly Keogh, Enara Soden, Maryanne Ahern, Carla Lennon, Emma Mason, Niamh Martin, Alice Fitzgerald, Jane Butler, Charlotte Fitzgerald and Tiana Garvey. Almost all of the entrants qualified for the final race in their category. In the end we brought home four medals; one gold, one silver and two bronze. Every one of the girls did amazing and supported each other all day.
A big thank you to Ms. O'Carroll, Ms. McKeon, Mr. O'Doherty and Paula for all their help and hard work. A special congratulations to the athletes themselves for doing so well and representing their school with pride.
                                               By Alice Fitzgerald, Jane Butler and Emma Mason.
Camogie
Our sixth class camogie team had a very successful outing in Greystones recently. They won both their matches, against Glenealy and Blessington. Congratulations and well done girls!They will also be taking part in further tournaments later in the term. Best of luck in them girls, no doubt you will be great.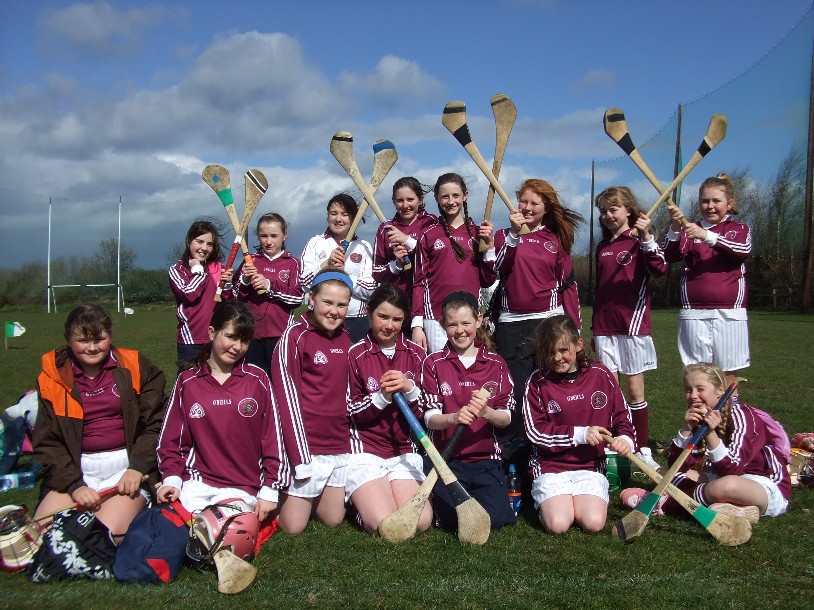 Mud and Medals in Avondale
On Tuesday 15 February sixteen girls from 3rd to 6th class went to participate in the Wicklow Athletics Cross Country Relay Competition. We took a Tony Doyle bus to Avondale House in Co. Wicklow. (We travelled first class!) It was a very bumpy ride and it made all of us need the bathroom. BADLY!!!! When we arrived we found out that all the toilets were closed!! We just had to hold it in!The day started off brilliantly with our 3rd class winning gold in their race. 4th and 5th came in third place and of course the brilliant 6th class came first!!!Each race was very exciting, particularly the last. Niamh started first and won her leg giving the baton to Hayley, who increased the lead before passing the baton on to Seona, who won her leg too. The gap between first and second was getting VERY big at this point! Shauna then received the baton from Seona, and ran a fantastic race bringing home the gold medal!! She was so far ahead that you couldn't even see the girl in second place!

Then it was time for the presentation of medals but by the time they got to the 6th class winners they had run out of gold medals! We had to make do with bronze medals instead. Just before we left it started to snow and we drove back to Bray – mucky, tired, cold, wet but happy!
By Niamh Sutton and Seona Michel