Have a look at some the work we have been doing in Ms. Morrogh's 6th Class.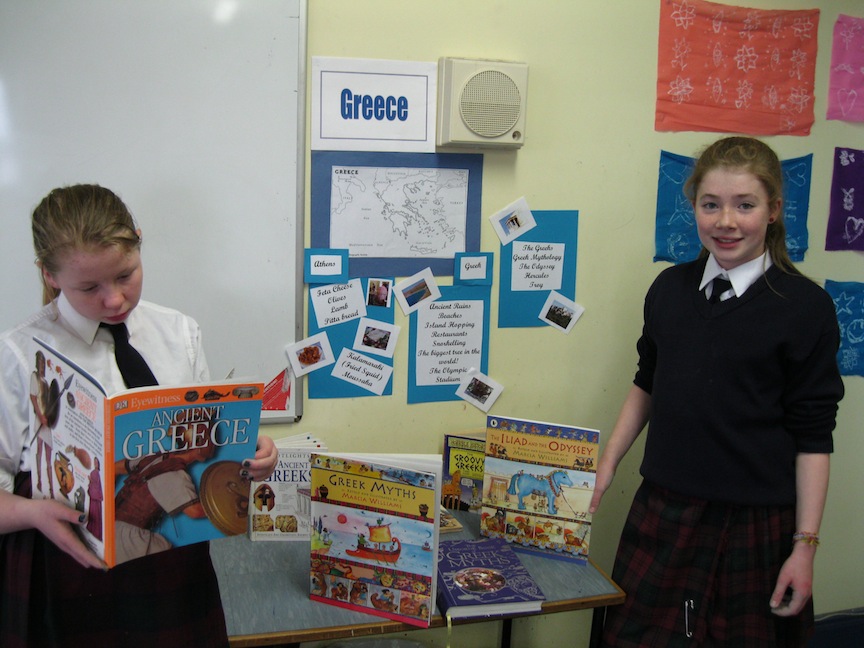 We all completed a project on ancient Greece. We enjoyed researching for our projects.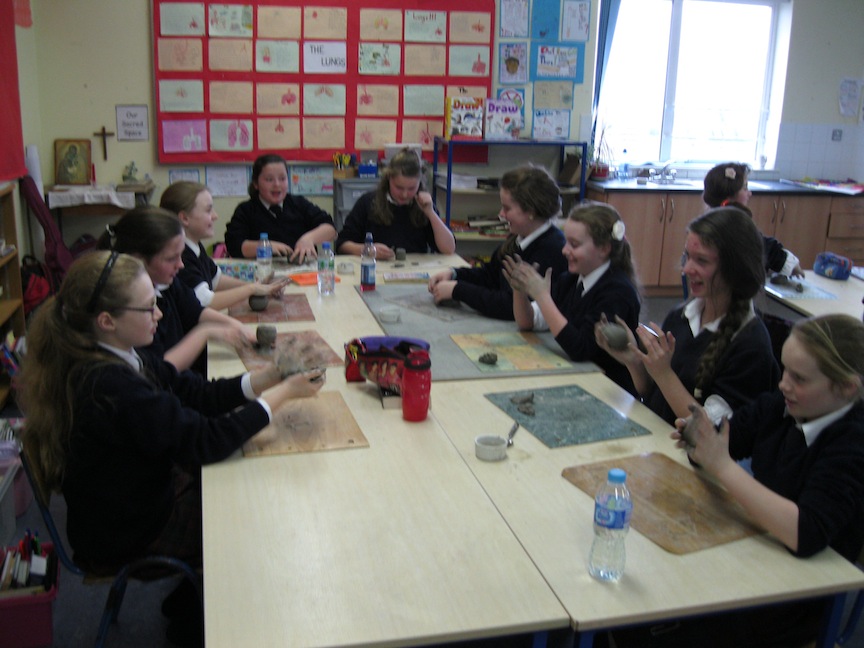 Our class learned that the ancient Greeks used pottery for many kinds of things. We made our own ancient Greek pots with clay.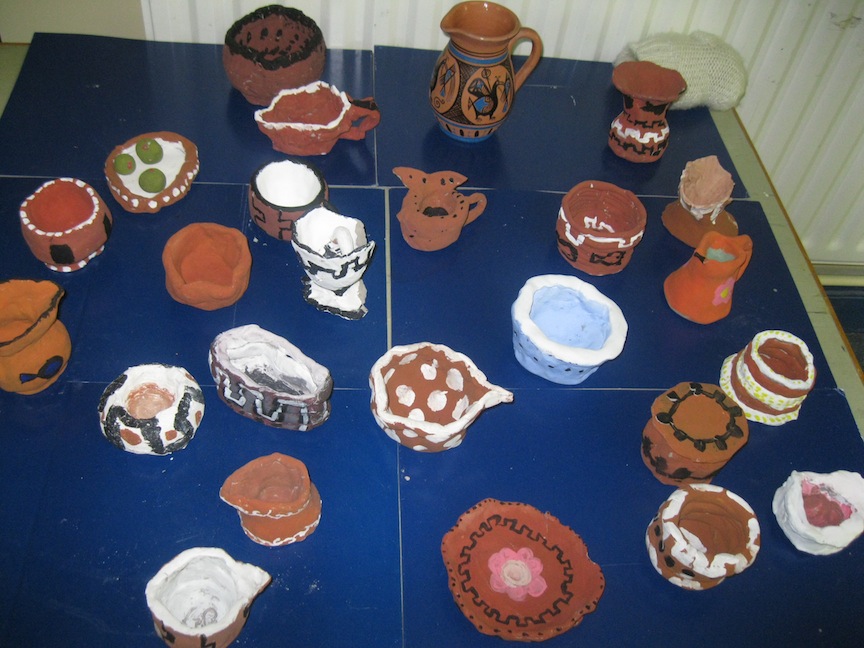 The Greeks had patterns and designs on their pots so we decided to paint ours in a similar way.