Rain Falling Up
Our three Fourth Classes are currently rehearsing for the upcoming performance of the oratorio Rain Falling Up. We are being trained by our class teachers: Ms. Catterson, Ms. Finlay & Mrs. Martin. It's a story about a little boy called Jake who tries to defy the laws of gravity.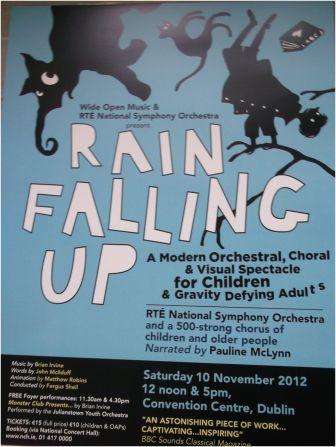 Both the conductor Fergus Sheil & the composer Brian Irvine have held very successful workshops with the girls. We look forward to Fergus' final visit just a few days before our DEBUT!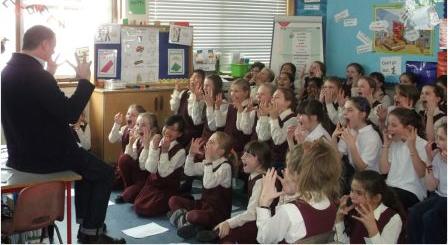 Brian the composer teaches us how to eat a football! (It's a breath work technique!!!!!!)
We will perform his Oratorio Rain Falling Up in the National Convention Centre on 10/11/12.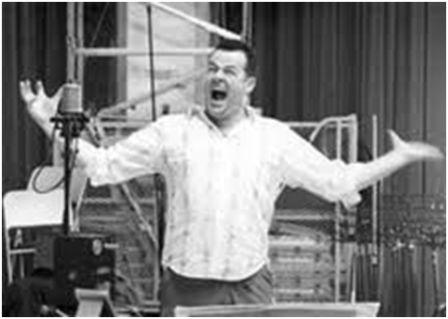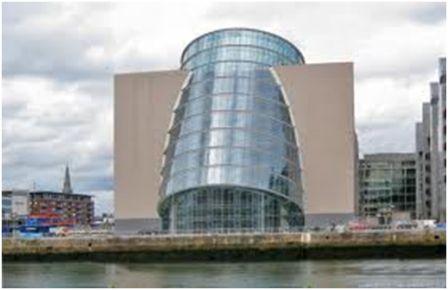 We had a question and answer session with Brian the composer.
"Yes, I began composing music when I was your age. You can be a composer too. Everyone should write music. it's easy!"